KPI Completes 6 Color Hycorr Installation
, Monday 23 July 2018 - 12:00:00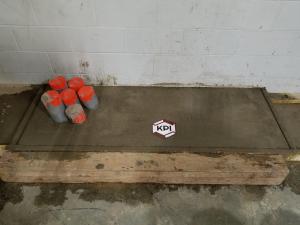 KPI recently oversaw the installation of a Hycorr 6 Color Rotary Die Cutter, an American Baler, and a Mosca Strapping Machine in its hometown of Indianapolis, Indiana. The project began earlier this year and KPI managed the engineering and the contractors on the installation.
Michael Harris, President, and KPI worked closely with representatives from Hycorr, Mosca, and Wheeler Technologies to complete this project. The project was managed using an innovative online gantt chart that allowed the customer, subcontractors, and KPI to remain updated on a daily, weekly, and monthly basis. KPI believes in the value of communication, and its role in completing projects in a timely manner.
These new machines required an increase in the plant's electrical capabilities, and so KPI installed a new 2,000 Amp service to accommodate this need. Michael Harris was able to use his Master Electrician's license to work with the local utility and install the new switchgear.
---
this content item is from KPI Incorporated
( https://www.kpiincorporated.com/e107_plugins/content/content.php?content.38 )